Tier VIII tank destroyer made in U.S.S.R.
An experimental tank destroyer that was intended to replace the SU-100. In April–May 1945, two prototypes were built and passed trials. Decent technical characteristics did not help the project succeed, and, after the end of the war, it was discontinued due to the impracticality of launching production of a new vehicle based on the war vehicles. Tankpedia specs »
V2 Equipment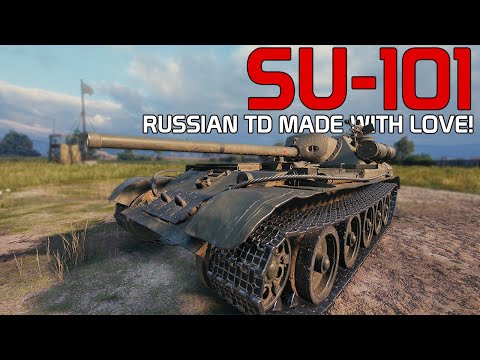 Battles with SU-101
139 battles
99 wins
71.22% win ratio
Achievements
9
19
2
3
Marks of Mastery expectation values
EU
RU
NA
ASIA
550
538
570
582
780
757
796
807
1,020
994
1,034
1,049
1,231
1,208
1,284
1,230
*Numbers are total experience points earned in a battle.
skill4ltu Index
Loading...
This may take a few seconds, depending on your connection speed. Thank you!
To see MoE Data, please rotate your phone to landscape mode and refresh the page!