Tier VI tank destroyer made in U.K.
The vehicle was developed on the basis of the Churchill tank. The cabin with the 3-inch gun was placed in the front. Initially, 100 vehicles were ordered. Later, the order was reduced to 24 vehicles. Eventually, a total of 50 vehicles were manufactured from 1941 through 1942. However, they never saw action. Tankpedia specs »
Live recording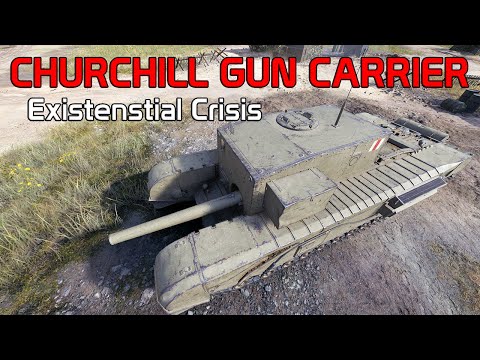 Battles with Churchill Gun Carrier
118 battles
76 wins
64.41% win ratio
Achievements
1
14
1
Marks of Mastery expectation values
EU
RU
NA
ASIA
349
342
367
364
554
533
567
575
830
771
893
813
1,061
992
1,242
1,039
*Numbers are total experience points earned in a battle.
skill4ltu Index
Loading...
This may take a few seconds, depending on your connection speed. Thank you!
To see MoE Data, please rotate your phone to landscape mode and refresh the page!