Tier X medium tank made in U.K.
The Action X turret was planned to be used for later variants of the Centurion tank. One prototype of the turret was mounted on the chassis of the Centurion Mark 7, and another was used for ballistic trials. The vehicles with the Action X turret never entered mass production or saw service. Tankpedia specs »
Live recording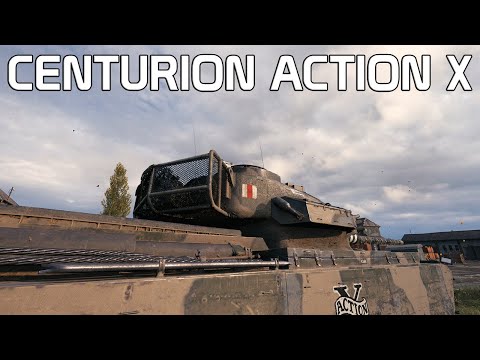 Battles with Centurion Action X
260 battles
173 wins
66.54% win ratio
Achievements
5
31
1
5
1
Marks of Mastery expectation values
EU
RU
NA
ASIA
628
648
616
637
838
851
833
844
1,026
1,034
1,024
1,020
1,189
1,186
1,181
1,176
*Numbers are total experience points earned in a battle.
skill4ltu Index
Loading...
This may take a few seconds, depending on your connection speed. Thank you!
To see MoE Data, please rotate your phone to landscape mode and refresh the page!