Tier V light tank made in U.K.
A new cruiser tank that featured such innovations as an opposed-piston engine, front placement of cooling radiators, and the wide use of welding. The vehicle was ordered for production on April 17, 1939. A total of 1,771 tanks in four base variants were mass-produced. The Covenanter tanks were used mostly for training purposes in the U.K. from 1940 through 1943. Tankpedia specs »
Best replay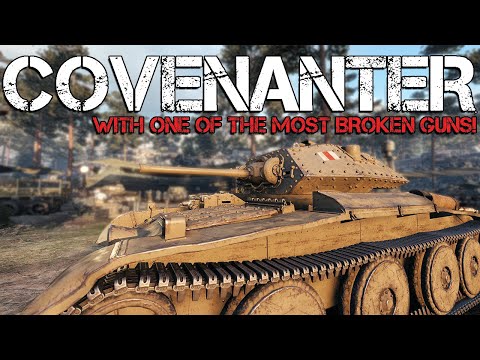 Battles with Covenanter
72 battles
44 wins
61.11% win ratio
Achievements
2
2
1
Marks of Mastery expectation values
EU
RU
NA
ASIA
274
271
328
353
508
491
567
671
826
767
925
941
1,080
1,035
1,177
1,221
*Numbers are total experience points earned in a battle.
skill4ltu Index
Loading...
This may take a few seconds, depending on your connection speed. Thank you!
To see MoE Data, please rotate your phone to landscape mode and refresh the page!