Tier VI Premium heavy tank made in U.S.S.R.
Grim darkness descends from the far future with the KV-2 (R) Premium heavy tank draped in the Valhallan Ragnarok camo style. In the Warhammer 40,000 universe, the Ice Warriors of Valhalla are known throughout the galaxy as one of the toughest and most determined of humanity's armies. Now you can fly their colors on the deadly KV-2! Warhammer 40,000, Valhallan, Mordian and Astra Militarum © Copyright Games Workshop Limited 2018. All rights reserved to their respective owners. Tankpedia specs »
V2 Equipment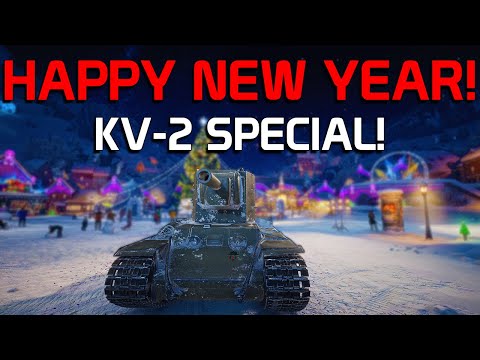 Battles with KV-2 (R)
193 battles
121 wins
62.69% win ratio
Achievements
2
40
10
1
Marks of Mastery expectation values
EU
RU
NA
ASIA
559
506
479
523
867
789
774
847
1,148
1,084
1,052
1,117
1,403
1,330
1,336
1,362
*Numbers are total experience points earned in a battle.
skill4ltu Index
Loading...
This may take a few seconds, depending on your connection speed. Thank you!
To see MoE Data, please rotate your phone to landscape mode and refresh the page!