Tier VIII Premium medium tank made in U.S.A.
The design was developed in June 1954. Based on the latest technology and a long development cycle, the vehicle was supposed to replace the M48. Work on the design was carried out until January 1955, and elements of the vehicle were used in the subsequent T95 project. Tankpedia specs »
V2 Equipment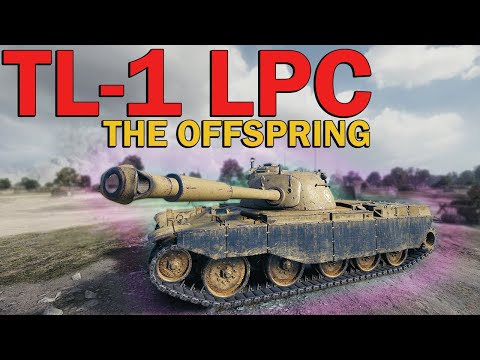 Battles with TL-1 LPC
104 battles
66 wins
63.46% win ratio
Achievements
2
17
6
Marks of Mastery expectation values
EU
RU
NA
ASIA
584
570
552
610
848
834
810
857
1,115
1,079
1,066
1,076
1,339
1,294
1,284
1,295
*Numbers are total experience points earned in a battle.
skill4ltu Index
Loading...
This may take a few seconds, depending on your connection speed. Thank you!
To see MoE Data, please rotate your phone to landscape mode and refresh the page!