Tier IX Premium heavy tank made in U.S.A.
Developed from 1951. The advantage of four-track vehicles was the capability to continue moving when two tracks were damaged, as well as to mount a large-diameter turret race ring. After studying the project, Associated Engineers Inc. was requested to develop a second variant with another track drive system, one drive on each side. It existed only in blueprints. Tankpedia specs »
V2 Equipment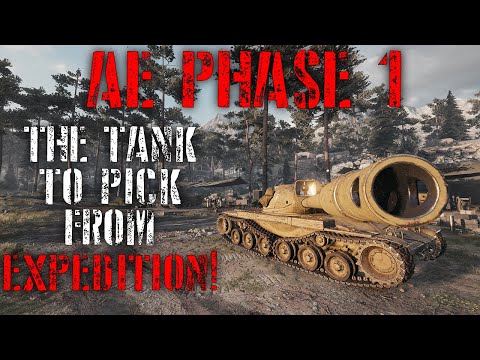 Battles with AE Phase I
149 battles
96 wins
64.43% win ratio
Achievements
3
23
6
Marks of Mastery expectation values
EU
RU
NA
ASIA
648
661
646
687
903
912
910
935
1,143
1,145
1,152
1,154
1,344
1,341
1,349
1,344
*Numbers are total experience points earned in a battle.
skill4ltu Index
Loading...
This may take a few seconds, depending on your connection speed. Thank you!
To see MoE Data, please rotate your phone to landscape mode and refresh the page!