Tier VI Premium heavy tank made in U.S.S.R.
A further development of the experimental tank Object 237. The Object 244 featured a more powerful gun. The fighting compartment was slightly changed: the radio was placed in a turret recess, a more efficient fan was installed, and the ammo rack and periscopic sight were modified. The driver's compartment and engine-transmission compartment were not modified. The vehicle never entered service due to problems with the gun barrel. Tankpedia specs »
Live recording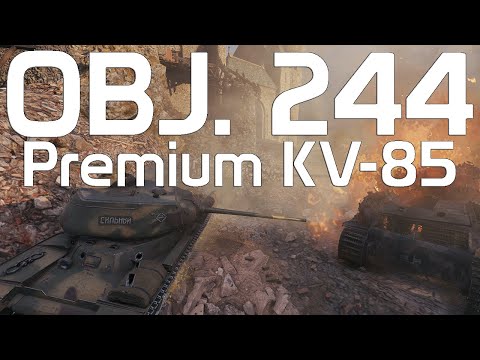 Battles with Object 244
120 battles
92 wins
76.67% win ratio
Achievements
6
35
4
Marks of Mastery expectation values
EU
RU
NA
ASIA
506
584
527
608
796
898
865
921
1,104
1,202
1,149
1,189
1,325
1,471
1,439
1,408
*Numbers are total experience points earned in a battle.
skill4ltu Index
Loading...
This may take a few seconds, depending on your connection speed. Thank you!
To see MoE Data, please rotate your phone to landscape mode and refresh the page!