Tier VIII Premium medium tank made in U.S.S.R.
Developed at Factory No. 183 in 1944. It was based on the T-44, with many components modified to enhance the armor and armament of the new vehicle. According to one source, the first prototype was built at the end of 1944. However, some other sources mention another date—January 1945. The tank underwent trials in March and April 1945, but never entered mass production. Tankpedia specs »
V2 Equipment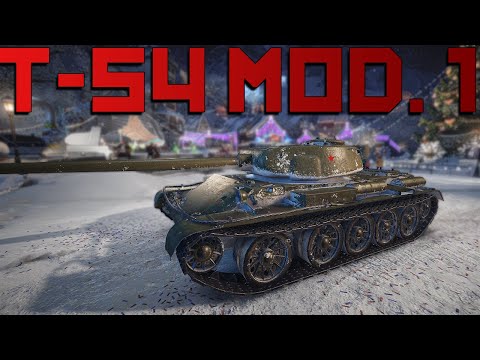 Battles with T-54 first prototype
205 battles
137 wins
66.83% win ratio
Achievements
6
20
3
Marks of Mastery expectation values
EU
RU
NA
ASIA
608
626
587
622
889
905
862
891
1,159
1,167
1,133
1,138
1,416
1,401
1,379
1,341
*Numbers are total experience points earned in a battle.
skill4ltu Index
Loading...
This may take a few seconds, depending on your connection speed. Thank you!
To see MoE Data, please rotate your phone to landscape mode and refresh the page!