Tier VII light tank made in U.K.
In 1964, the General Staff laid out the requirements for a new battle reconnaissance vehicle. Research and development, a full-scale prototype, and two stands for testing engineering solutions (one for testing of the cooling system, the other for testing the suspension and transmission) were finished in 1965. Further development resulted in the production of CVR(T) vehicles and their adoption into service with the British Army. Tankpedia specs »
Best replay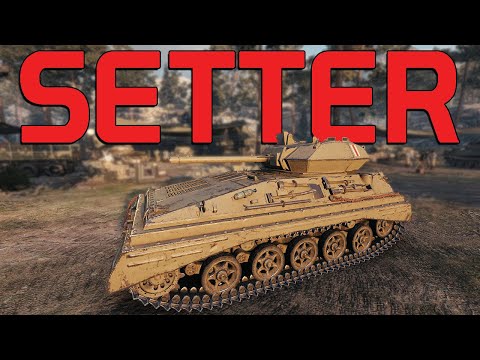 Battles with GSR 3301 Setter
95 battles
62 wins
65.26% win ratio
Achievements
1
4
3
Marks of Mastery expectation values
EU
RU
NA
ASIA
445
447
429
474
707
698
675
752
985
965
935
997
1,222
1,208
1,129
1,298
*Numbers are total experience points earned in a battle.
skill4ltu Index
Loading...
This may take a few seconds, depending on your connection speed. Thank you!
To see MoE Data, please rotate your phone to landscape mode and refresh the page!