Tier VI Premium medium tank made in U.S.A.
The Thunderbolt VII tank under the command of Lieutenant Colonel Creighton Abrams, the commander of the 37th Tank Battalion (subsequently a General and U.S. Army Chief of Staff). The vehicle was effectively the M4A3E8 Sherman tank with additional armor mounted in the field. Tankpedia specs »
Live recording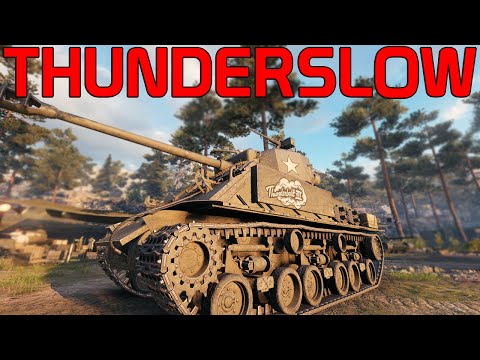 Battles with M4A3E8 Thunderbolt VII
75 battles
52 wins
69.33% win ratio
Achievements
6
15
2
Marks of Mastery expectation values
EU
RU
NA
ASIA
519
517
482
568
819
812
771
905
1,133
1,119
1,068
1,248
1,422
1,384
1,369
1,555
*Numbers are total experience points earned in a battle.
skill4ltu Index
Loading...
This may take a few seconds, depending on your connection speed. Thank you!
To see MoE Data, please rotate your phone to landscape mode and refresh the page!