Tier VIII medium tank made in U.S.A.
American medium tank, named in honor of General John Pershing, who led the American Expeditionary Force during World War I. In 1944–1946 in the U.S. Army, the M26 was temporarily classified as heavy tank. Starting in February 1945 these vehicles took part in World War II; in 1950–1951 the vehicle saw combat in the Korean War. Tankpedia specs »
Live recording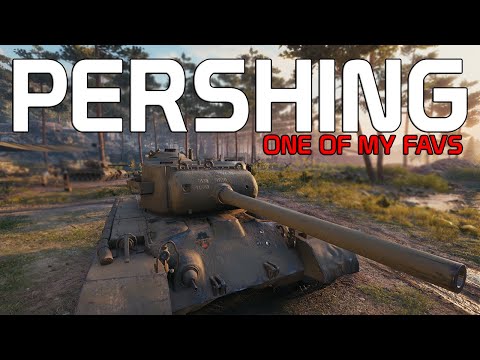 Battles with M26 Pershing
211 battles
135 wins
63.98% win ratio
Achievements
1
8
3
Marks of Mastery expectation values
EU
RU
NA
ASIA
506
520
482
509
725
748
702
728
961
983
935
924
1,184
1,204
1,152
1,102
*Numbers are total experience points earned in a battle.
skill4ltu Index
Loading...
This may take a few seconds, depending on your connection speed. Thank you!
To see MoE Data, please rotate your phone to landscape mode and refresh the page!