Tier VIII Premium heavy tank made in U.S.A.
Successful combat use of the assault M4A3E2 tank with enhanced armor spurred the decision to create a similar modification of the M26. Chrysler started production of the improved vehicles in July 1945. Trials revealed that it was necessary to reduce its off-road speed to avoid damage to the suspension. A total of 27 vehicles were manufactured to take part in trials and experiments. Tankpedia specs »
Live recording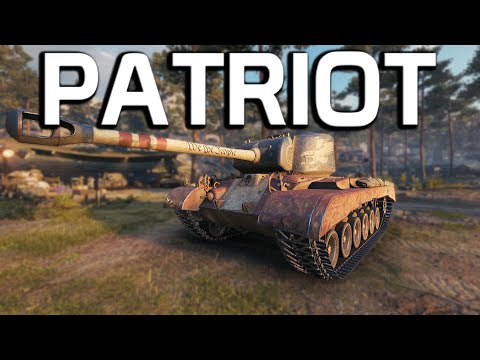 Battles with T26E5 Patriot
205 battles
153 wins
74.63% win ratio
Achievements
6
33
3
Marks of Mastery expectation values
EU
RU
NA
ASIA
635
613
621
659
908
870
900
924
1,176
1,120
1,159
1,178
1,408
1,345
1,396
1,432
*Numbers are total experience points earned in a battle.
skill4ltu Index
Loading...
This may take a few seconds, depending on your connection speed. Thank you!
To see MoE Data, please rotate your phone to landscape mode and refresh the page!