Tier VII Premium heavy tank made in U.S.S.R.
Built in 1944, the IS-2 (IS-122) heavy tank was a modification of the IS-1. It featured a simple cast glacis plate. Elite Soviet Guards heavy tank regiments used the IS-2 extensively in the assaults on the fortress cities of Budapest, Breslau, and Berlin. These vehicles featured thick white stripes for quick identification by other Soviet tank crews. This vehicle, a tank of the 7th Guards Independent Heavy Tank Brigade, was made famous in a photo taken in front of the iconic Brandenburg Gate in the heart of Berlin. Tankpedia specs »
3some builds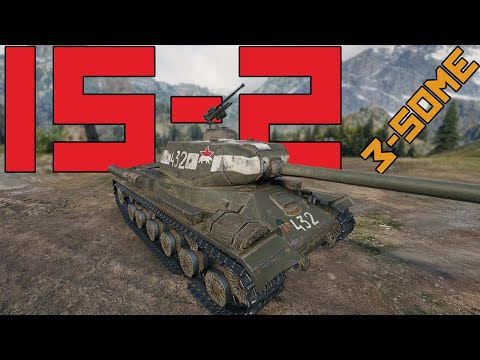 Battles with IS-2
116 battles
80 wins
68.97% win ratio
Achievements
7
28
2
1
Marks of Mastery expectation values
EU
RU
NA
ASIA
530
534
491
573
825
807
765
844
1,107
1,079
1,067
1,198
1,403
1,331
1,309
1,426
*Numbers are total experience points earned in a battle.
skill4ltu Index
Loading...
This may take a few seconds, depending on your connection speed. Thank you!
To see MoE Data, please rotate your phone to landscape mode and refresh the page!