Tier VIII Premium heavy tank made in U.S.A.
A project of the Chrysler Corporation, developed in the summer of 1946. The vehicle featured a number of design solutions that were not typical of U.S. tank-building. In particular, the Chrysler K was to have its transmission and engine located in the front, and the armament compartment—in the rear part of the hull. All crew members would have sat in the turret. It is thought that this project was the first U.S. project to position the driver in the turret. It was not supported by the army due to limited funding. Tankpedia specs »
Live recording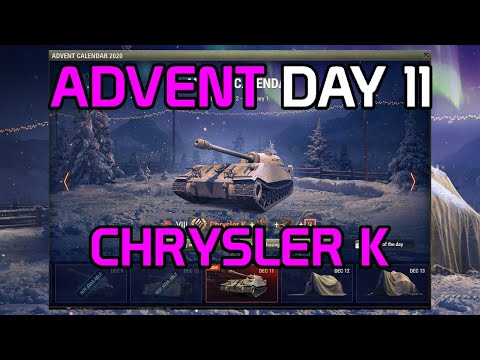 Battles with Chrysler K GF
148 battles
93 wins
62.84% win ratio
Achievements
3
25
1
1
Marks of Mastery expectation values
EU
RU
NA
ASIA
611
606
600
648
901
880
897
930
1,175
1,148
1,186
1,189
1,412
1,376
1,412
1,408
*Numbers are total experience points earned in a battle.
skill4ltu Index
Loading...
This may take a few seconds, depending on your connection speed. Thank you!
To see MoE Data, please rotate your phone to landscape mode and refresh the page!