Tier VIII Premium tank destroyer made in U.S.S.R.
This heavy SPG on the basis of the ISU-122S was developed in 1944, with a prototype built in October. The 130-mm S-26 gun, based on the B-13 naval gun, was mounted on the ISU-122S. The vehicle underwent automotive and firing trials by 1945, but penetration characteristics were inferior to those of the 122-mm guns, and the war was drawing to a close, so the vehicle never entered service. Tankpedia specs »
V2 Equipment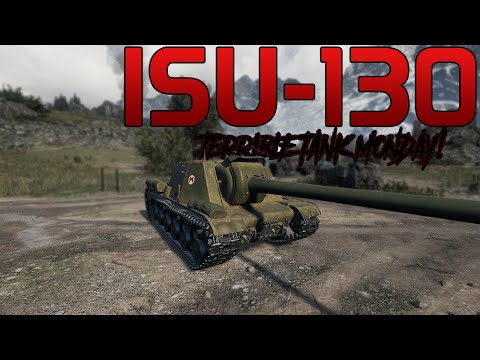 Battles with ISU-130
163 battles
99 wins
60.74% win ratio
Achievements
6
20
8
Marks of Mastery expectation values
EU
RU
NA
ASIA
797
546
492
626
913
879
726
881
922
1,403
980
1,076
922
1,503
1,221
1,238
*Numbers are total experience points earned in a battle.
skill4ltu Index
Loading...
This may take a few seconds, depending on your connection speed. Thank you!
To see MoE Data, please rotate your phone to landscape mode and refresh the page!