Tier X Premium heavy tank made in U.K.
Work on the new heavy tank started in the U.K. in 1951. It was planned to provide for the armament interchangeability of the FV4201 Chieftain and the American T95 tanks (including turrets). The project was discontinued because of issues with crew training, as the members of the vehicle crew would have had to operate two different artillery and gun control systems at once. Tankpedia specs »
Live recording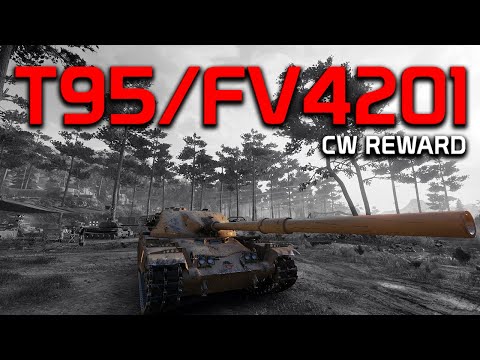 Battles with T95/FV4201 Chieftain
1,513 battles
1,073 wins
70.92% win ratio
Achievements
47
431
4
1
46
1
4
Marks of Mastery expectation values
EU
RU
NA
ASIA
974
965
934
997
1,166
1,161
1,138
1,193
1,326
1,327
1,308
1,345
1,464
1,476
1,446
1,496
*Numbers are total experience points earned in a battle.
skill4ltu Index
Loading...
This may take a few seconds, depending on your connection speed. Thank you!
To see MoE Data, please rotate your phone to landscape mode and refresh the page!