Tier VI Premium medium tank made in U.K.
The vehicle made famous by the British 7th Armoured Division, who had been dubbed the Desert Rats for their exploits in North Africa. However, the 7th Armoured were not issued with Cromwells until 1944, when they returned to the U.K. to prepare for D-Day. In their Cromwells they fought across France and into Germany, and eventually took part in the Victory Parade on September 7, 1945, in Berlin. Tankpedia specs »
Best replay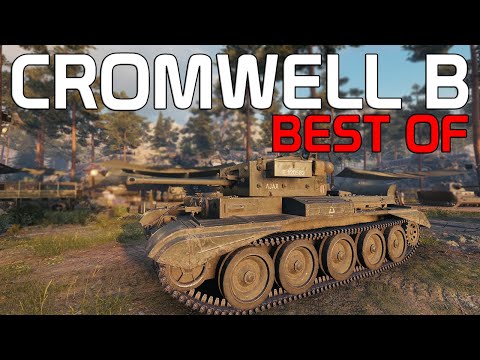 Battles with Cromwell B
126 battles
91 wins
72.22% win ratio
Achievements
9
26
2
1
Marks of Mastery expectation values
EU
RU
NA
ASIA
491
568
511
597
819
897
822
944
1,135
1,211
1,117
1,252
1,408
1,464
1,363
1,522
*Numbers are total experience points earned in a battle.
skill4ltu Index
Loading...
This may take a few seconds, depending on your connection speed. Thank you!
To see MoE Data, please rotate your phone to landscape mode and refresh the page!