Tier VII Premium tank destroyer made in U.S.S.R.
Development was started in June 1944 by the Uralmash Design Bureau. The vehicle was based on the T-44 chassis and had a conventional configuration, with the front placement of the fighting compartment. In October, People's Commissariat of the Tank Industry considered the SU-122-44 project. In December the design project was ready. However, the SU-100M-2 with the rear placement of the fighting compartment was preferred. Tankpedia specs »
V2 Equipment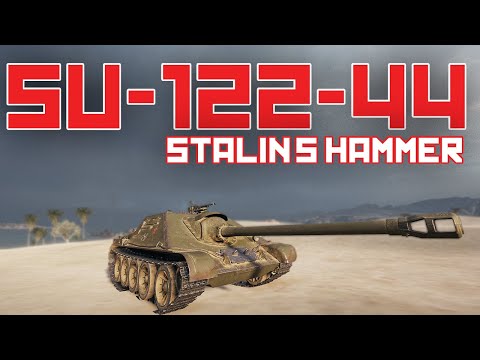 Battles with SU-122-44
207 battles
139 wins
67.15% win ratio
Achievements
9
42
3
4
Marks of Mastery expectation values
EU
RU
NA
ASIA
491
486
477
497
751
743
730
760
1,022
1,003
1,008
1,052
1,272
1,243
1,277
1,277
*Numbers are total experience points earned in a battle.
skill4ltu Index
Loading...
This may take a few seconds, depending on your connection speed. Thank you!
To see MoE Data, please rotate your phone to landscape mode and refresh the page!