Tier VII Premium tank destroyer made in U.K.
Assault tank conceived for breakthrough attacks on enemy fortifications. The design project was ready on October 5, 1943. No prototypes were built. However, the project became the basis for the A39 Tortoise heavy assault tank. Tankpedia specs »
Live recording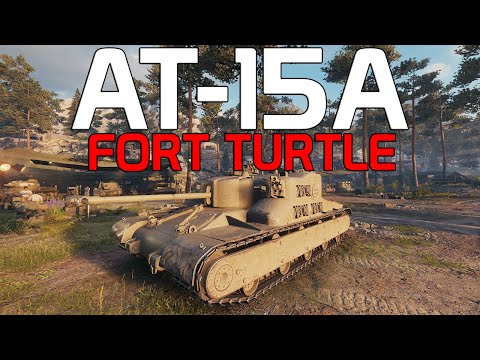 Battles with AT 15A
108 battles
71 wins
65.74% win ratio
Achievements
4
21
11
Marks of Mastery expectation values
EU
RU
NA
ASIA
537
552
514
588
815
844
793
880
1,107
1,131
1,076
1,152
1,348
1,391
1,307
1,368
*Numbers are total experience points earned in a battle.
skill4ltu Index
Loading...
This may take a few seconds, depending on your connection speed. Thank you!
To see MoE Data, please rotate your phone to landscape mode and refresh the page!