Tier V light tank made in U.S.A.
Development started in 1941. Initially, the vehicle was developed as a light tank; however, as the model gradually received extra armor and armaments, it was reclassified as a medium tank. Production of the M7 started by the fall of 1942. However, since the M7 was inferior to the mass-produced M4 Sherman in all parameters except speed and dimensions, the production was stopped. A total of 7 vehicles were produced. Tankpedia specs »
Best replay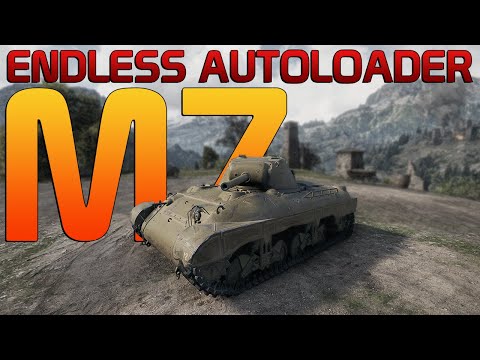 Battles with M7
205 battles
122 wins
59.51% win ratio
Achievements
3
13
4
Marks of Mastery expectation values
EU
RU
NA
ASIA
248
226
257
305
485
399
475
541
855
696
743
888
1,081
1,006
1,076
1,341
*Numbers are total experience points earned in a battle.
skill4ltu Index
Loading...
This may take a few seconds, depending on your connection speed. Thank you!
To see MoE Data, please rotate your phone to landscape mode and refresh the page!