Tier VIII Premium tank destroyer made in U.K.
A project for a tank destroyer with an oscillating turret in the early 1960s. Developed within the British GSOR program to increase the defense and mobility characteristics of vehicles. The development was discontinued after preparation of a set of blueprints and the production of a dummy vehicle. Tankpedia specs »
V2 Equipment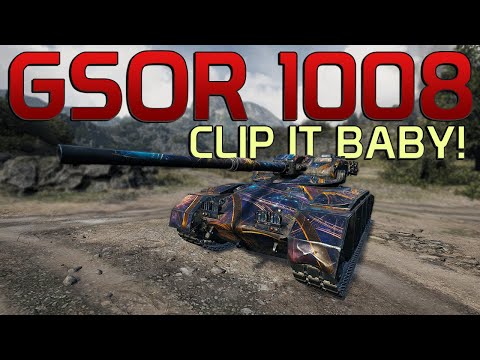 Battles with GSOR 1008
118 battles
87 wins
73.73% win ratio
Achievements
2
10
1
3
Marks of Mastery expectation values
EU
RU
NA
ASIA
623
648
623
634
866
889
865
875
1,104
1,126
1,104
1,111
1,321
1,336
1,321
1,318
*Numbers are total experience points earned in a battle.
skill4ltu Index
Loading...
This may take a few seconds, depending on your connection speed. Thank you!
To see MoE Data, please rotate your phone to landscape mode and refresh the page!