Tier VIII Premium heavy tank made in U.K.
A project developed by the School of Tank Technology (STT) in 1958, presenting a medium tank with a high crossing capacity, the maximum weight for its type, and a low silhouette. This vehicle was supposed to have a "pike nose" and an all-cast turret. Its frontal hull and turret armor was planned to be strong enough to compete with Soviet heavy tanks. The vehicle's distinctive feature was a gun with perfect stabilization and low shell velocity. Tankpedia specs »
V2 Equipment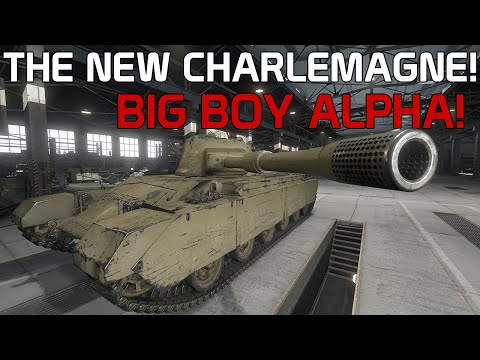 Battles with Charlemagne
11 battles7 wins63.64% win ratio
Marks of Mastery expectation values
EU
RU
NA
ASIA
898
848
828
906
1,181
1,131
1,117
1,172
1,449
1,377
1,391
1,436
1,655
1,587
1,626
1,663
*Numbers are total experience points earned in a battle.
skill4ltu Index
Loading...
This may take a few seconds, depending on your connection speed. Thank you!
To see MoE Data, please rotate your phone to landscape mode and refresh the page!