Tier VIII Premium tank destroyer made in U.S.S.R.
The SU-130PM is a project for a tank destroyer with an open cabin based on the SU-100PM. Unlike its predecessor, this modification featured a more powerful 130 mm gun that required specific changes to be introduced in the vehicle design. Tankpedia specs »
V2 Equipment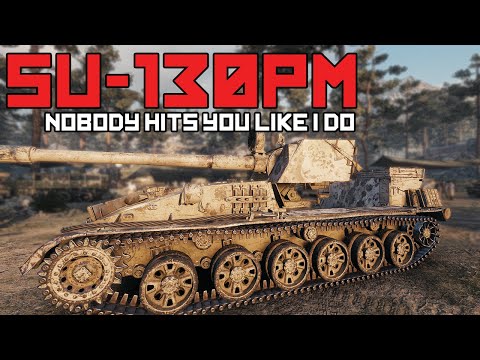 Battles with SU-130PM
117 battles
83 wins
70.94% win ratio
Achievements
2
15
1
4
Marks of Mastery expectation values
EU
RU
NA
ASIA
659
688
635
656
900
932
879
895
1,138
1,163
1,116
1,130
1,350
1,373
1,319
1,350
*Numbers are total experience points earned in a battle.
skill4ltu Index
Loading...
This may take a few seconds, depending on your connection speed. Thank you!
To see MoE Data, please rotate your phone to landscape mode and refresh the page!