Tier VIII Premium heavy tank made in U.S.S.R.
The concept of mounting two guns in a single turret was implemented back in the late 1930s in the KV tank. The ST-II heavy tank with a dual-barreled gun project was developed during the final stages of World War II. It was based on the idea that a combat vehicle should have maximum firepower. It existed only in blueprints. Tankpedia specs »
Best replay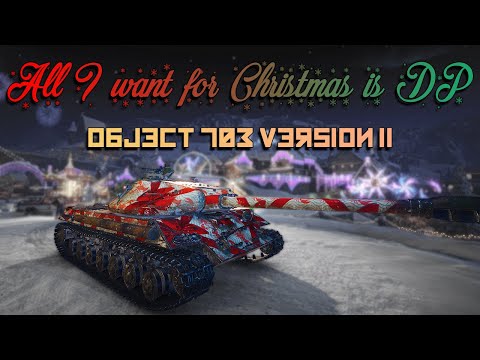 Battles with Object 703 Version II
177 battles
106 wins
59.89% win ratio
Achievements
6
23
2
9
Marks of Mastery expectation values
EU
RU
NA
ASIA
702
712
680
717
1,025
1,023
1,010
1,023
1,310
1,306
1,310
1,302
1,547
1,542
1,545
1,540
*Numbers are total experience points earned in a battle.
skill4ltu Index
Loading...
This may take a few seconds, depending on your connection speed. Thank you!
To see MoE Data, please rotate your phone to landscape mode and refresh the page!