Tier VIII heavy tank made in U.K.
Development of this infantry support tank started in 1944. The first prototype was ready for trials in 1952. A total of 21 tanks were manufactured but never entered service. Some of the vehicles were later converted into Conqueror heavy tanks. Tankpedia specs »
V2 Equipment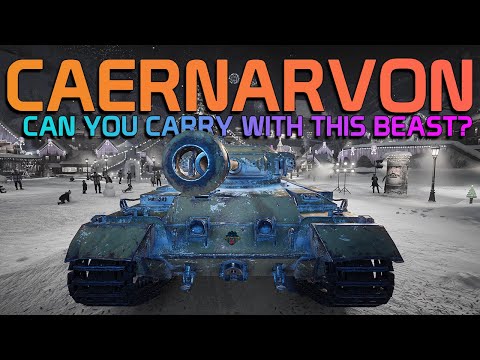 Battles with Caernarvon
193 battles
119 wins
61.66% win ratio
Achievements
2
13
3
Marks of Mastery expectation values
EU
RU
NA
ASIA
614
611
597
651
915
901
885
912
1,216
1,193
1,176
1,216
1,476
1,450
1,439
1,459
*Numbers are total experience points earned in a battle.
skill4ltu Index
Loading...
This may take a few seconds, depending on your connection speed. Thank you!
To see MoE Data, please rotate your phone to landscape mode and refresh the page!