Tier VI tank destroyer made in U.S.S.R.
Tank destroyer on the basis of the T-34-85 and SU-85 with a total of 2,495 vehicles produced from September 1944 through June 1945. After the vehicle saw service, the Red Army praised it as a very effective tank destroyer with strong firepower, which could stand against any mass-produced German armored vehicle. Tankpedia specs »
Best replay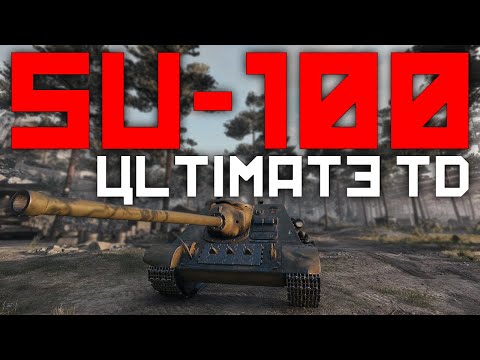 Battles with SU-100
187 battles
134 wins
71.66% win ratio
Achievements
6
19
3
4
Marks of Mastery expectation values
EU
RU
NA
ASIA
423
436
432
453
657
674
657
696
917
930
897
970
1,148
1,155
1,116
1,200
*Numbers are total experience points earned in a battle.
skill4ltu Index
Loading...
This may take a few seconds, depending on your connection speed. Thank you!
To see MoE Data, please rotate your phone to landscape mode and refresh the page!