Tier VIII Premium medium tank made in U.S.A.
One of the variants of a tank with reduced weight developed in the 1950s by the Detroit Arsenal as a part of the ASTRON program. The project was developed for operation in the event of a nuclear war. To decrease the size, all of the crew, including the driver, were located in the turret. The loading mechanism provided for magazine loading of the gun. Also, the possibility of mounting various artillery systems was considered, including the 105 mm caliber. The vehicle was reworked during the development stage, but it was never actually built.
V2 Equipment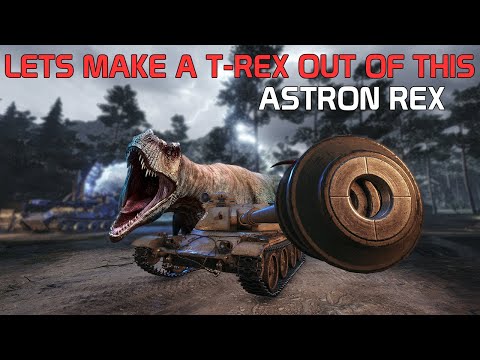 Battles with ASTRON Rex 105 mm
8 battles6 wins75.00% win ratio
Achievements
2
Marks of Mastery expectation values
EU
RU
NA
ASIA
724
748
719
705
1,024
1,038
1,015
990
1,290
1,303
1,289
1,257
1,531
1,535
1,517
1,490
*Numbers are total experience points earned in a battle.
To see MoE Data, please rotate your phone to landscape mode and refresh the page!