Tier VIII Premium medium tank made in U.S.S.R.
A prototype of a new medium tank developed in the late 1950s to replace the T-54. This vehicle was supposed to feature a standard configuration and an all-cast hull. Due to heightened requirements for nuclear survivability and its complicated design, further development was discontinued in 1960. Existed only in blueprints. Tankpedia specs »
V2 Equipment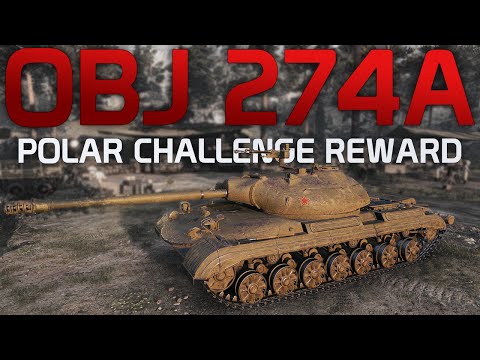 Battles with Object 274a
101 battles
72 wins
71.29% win ratio
Achievements
3
17
3
Marks of Mastery expectation values
EU
RU
NA
ASIA
689
713
664
659
994
1,009
966
942
1,282
1,274
1,258
1,235
1,545
1,508
1,508
1,487
*Numbers are total experience points earned in a battle.
skill4ltu Index
Loading...
This may take a few seconds, depending on your connection speed. Thank you!
To see MoE Data, please rotate your phone to landscape mode and refresh the page!