Tier VII Premium heavy tank made in U.S.S.R.
Built in 1944, the IS-2 (IS-122) heavy tank was a modification of the IS-1. It had a 120 mm glacis plate that was much simpler to cast. Heavy tank regiments of the Elite Soviet Guards used the IS-2 extensively in their assaults on the fortress cities of Budapest, Breslau, and Berlin. The IS-2 shielded tank is a modification featuring additional meshed screens to increase the vehicle's survivability in urban warfare. Tankpedia specs »
Live recording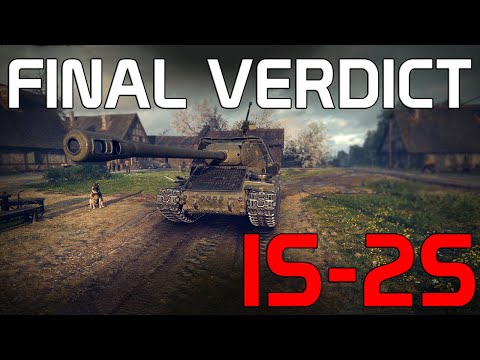 Battles with IS-2 shielded
76 battles
50 wins
65.79% win ratio
Achievements
3
19
1
2
Marks of Mastery expectation values
EU
RU
NA
ASIA
544
541
561
629
824
812
866
910
1,107
1,079
1,135
1,177
1,371
1,316
1,303
1,426
*Numbers are total experience points earned in a battle.
skill4ltu Index
Loading...
This may take a few seconds, depending on your connection speed. Thank you!
To see MoE Data, please rotate your phone to landscape mode and refresh the page!