Tier X heavy tank made in U.S.S.R.
A project for a heavy double-barreled tank that is a further development of the ST-I. Keeping the original dimensions and weight, the new vehicle was supposed to feature two 100 or 122 mm guns. Existed only in blueprints. Tankpedia specs »
V2 Equipment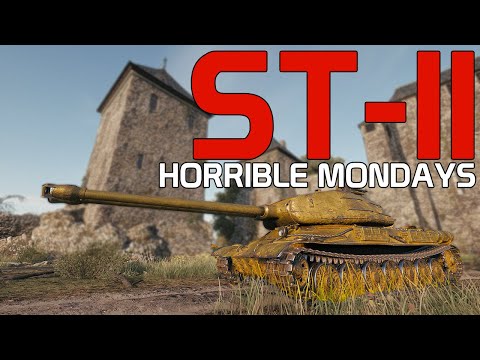 Battles with ST-II
243 battles
160 wins
65.84% win ratio
Achievements
1
28
6
Marks of Mastery expectation values
EU
RU
NA
ASIA
629
646
660
652
856
860
889
883
1,040
1,043
1,084
1,066
1,190
1,195
1,208
1,248
*Numbers are total experience points earned in a battle.
skill4ltu Index
Loading...
This may take a few seconds, depending on your connection speed. Thank you!
To see MoE Data, please rotate your phone to landscape mode and refresh the page!