Tier IX tank destroyer made in U.S.S.R.
The development of a heavy tank destroyer on the basis of the IS-7 heavy tank was started in 1950. Three design projects were developed, one of which resulted in a full-size wooden prototype. However, further development was discontinued due to phasing out mass-production of the IS-7. Tankpedia specs »
Live recording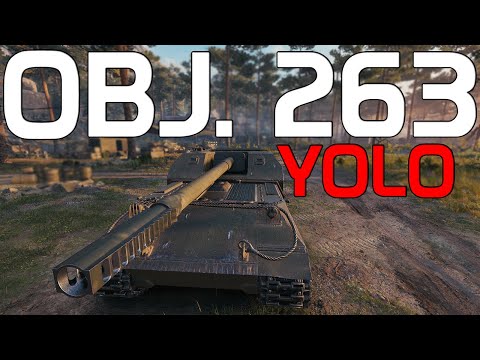 Battles with Object 263
112 battles
80 wins
71.43% win ratio
Achievements
3
28
9
Marks of Mastery expectation values
EU
RU
NA
ASIA
648
628
670
689
874
839
921
921
1,090
1,049
1,157
1,143
1,275
1,239
1,357
1,281
*Numbers are total experience points earned in a battle.
skill4ltu Index
Loading...
This may take a few seconds, depending on your connection speed. Thank you!
To see MoE Data, please rotate your phone to landscape mode and refresh the page!