Tier VI light tank made in U.S.A.
The T37 light tank was developed by Detroit Arsenal in the late 1940s to replace the M24 Chaffee. An order was placed for three prototypes. Later, some technical innovations were applied in the development of the T41 and M41 tanks. Tankpedia specs »
Best replay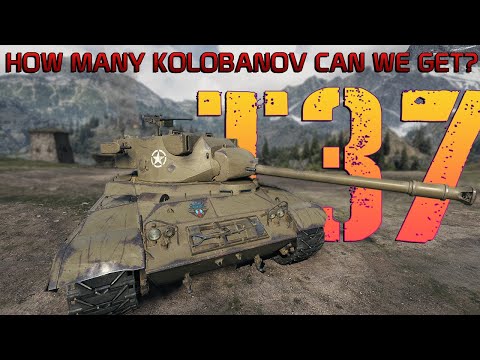 Battles with T37
77 battles
52 wins
67.53% win ratio
Achievements
4
5
2
Marks of Mastery expectation values
EU
RU
NA
ASIA
377
381
367
390
627
640
589
637
923
927
871
905
1,160
1,177
1,155
1,165
*Numbers are total experience points earned in a battle.
skill4ltu Index
Loading...
This may take a few seconds, depending on your connection speed. Thank you!
To see MoE Data, please rotate your phone to landscape mode and refresh the page!