Tier VII medium tank made in U.S.A.
The first in a series of 1942–1943 U.S. medium tank designs intended as replacements for the M4 Sherman. The first prototype was produced in May 1943, and trials went on until 1944. The vehicle was not approved for mass production, but subsequent prototypes, the T22 and T23, were created on the basis of this development. They, in turn, served as precursors of the T25 and T26. Eventually, the M26 Pershing emerged on their basis and was adopted for service. Tankpedia specs »
V2 Equipment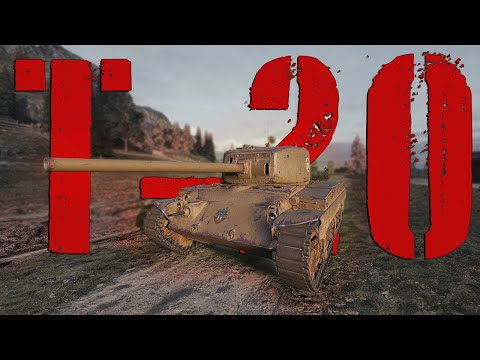 Battles with T20
197 battles
126 wins
63.96% win ratio
Achievements
8
20
3
2
Marks of Mastery expectation values
EU
RU
NA
ASIA
479
497
468
530
734
752
701
783
1,015
1,034
952
1,047
1,263
1,289
1,172
1,304
*Numbers are total experience points earned in a battle.
skill4ltu Index
Loading...
This may take a few seconds, depending on your connection speed. Thank you!
To see MoE Data, please rotate your phone to landscape mode and refresh the page!