Tier VIII tank destroyer made in U.K.
The upgraded version of the Cromwell tank. A new turret and a 20-pounder 83.4-mm caliber gun made this tank a potent adversary. According to different sources, between 200 and 442 Cromwell tanks were converted to the new Charioteer standards. Tankpedia specs »
V2 Equipment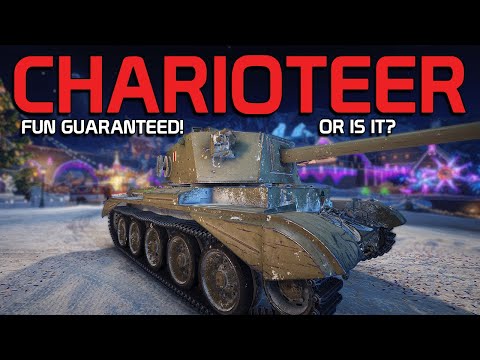 Battles with Charioteer
170 battles
112 wins
65.88% win ratio
Achievements
7
20
3
1
Marks of Mastery expectation values
EU
RU
NA
ASIA
561
568
564
587
784
784
798
801
999
1,003
1,017
1,017
1,207
1,207
1,249
1,234
*Numbers are total experience points earned in a battle.
skill4ltu Index
Loading...
This may take a few seconds, depending on your connection speed. Thank you!
To see MoE Data, please rotate your phone to landscape mode and refresh the page!