Tier VIII Premium medium tank made in U.S.A.
To increase firepower, a new long-barrelled 90-mm gun was mounted on the T26E1 in January 1945. The prototype was designated the T26E4. Development was discontinued in January 1947 due to problems with the gun and the loading mechanism. A total of 25 vehicles had been built by that time, but never entered service. Tankpedia specs »
V2 Equipment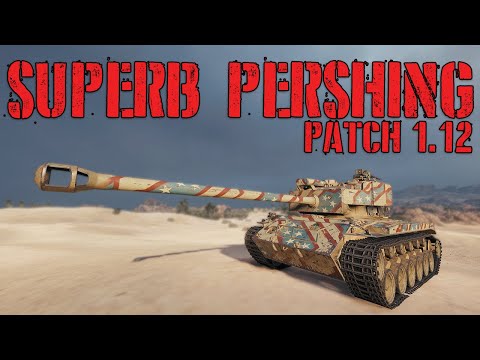 Battles with T26E4 SuperPershing
485 battles
311 wins
64.12% win ratio
Achievements
7
30
2
1
14
Marks of Mastery expectation values
EU
RU
NA
ASIA
627
656
621
637
915
938
900
932
1,192
1,215
1,187
1,210
1,444
1,449
1,417
1,435
*Numbers are total experience points earned in a battle.
skill4ltu Index
Loading...
This may take a few seconds, depending on your connection speed. Thank you!
To see MoE Data, please rotate your phone to landscape mode and refresh the page!