Tier VIII medium tank made in U.S.S.R.
The development of the Object 416 started at the Construction Bureau of Factory No. 75 in the fall of 1949. The blueprint was developed by March 1950. Due to technical problems with the turret, a working prototype was not ready until April 1952. Improvements were made, and another prototype was built in the summer of 1953, but the vehicle never entered mass production. Tankpedia specs »
V2 Equipment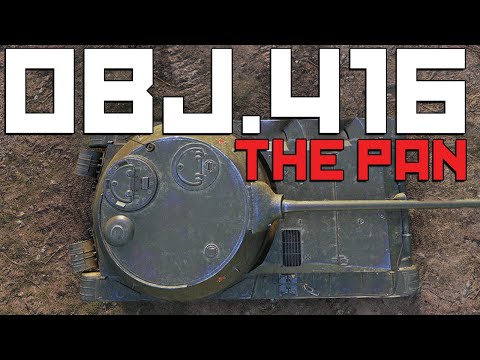 Battles with Object 416
259 battles
156 wins
60.23% win ratio
Achievements
10
18
4
Marks of Mastery expectation values
EU
RU
NA
ASIA
505
505
506
523
730
739
720
751
976
983
974
1,002
1,221
1,211
1,227
1,170
*Numbers are total experience points earned in a battle.
skill4ltu Index
Loading...
This may take a few seconds, depending on your connection speed. Thank you!
To see MoE Data, please rotate your phone to landscape mode and refresh the page!