Tier VI medium tank made in U.S.S.R.
The project was developed by the Construction Bureau of Kharkov Komintern Locomotive Factory No. 183. The vehicle was designed to replace the T-34. The development was based on the results of examining the most modern German vehicles of that time. The mockup committee studied the materials and proposed a number of improvements. However, after the beginning of war, all work on the vehicle was discontinued. Tankpedia specs »
V2 Equipment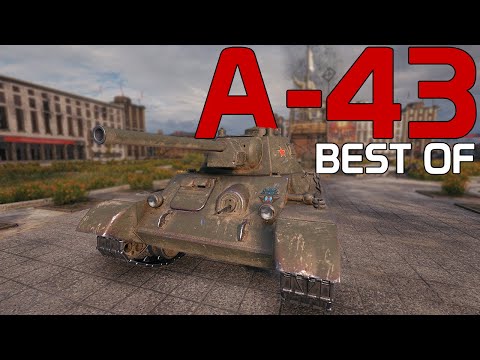 Battles with A-43
142 battles
96 wins
67.61% win ratio
Achievements
5
8
1
3
Marks of Mastery expectation values
EU
RU
NA
ASIA
412
425
419
429
670
688
705
718
956
965
973
1,012
1,209
1,216
1,248
1,217
*Numbers are total experience points earned in a battle.
skill4ltu Index
Loading...
This may take a few seconds, depending on your connection speed. Thank you!
To see MoE Data, please rotate your phone to landscape mode and refresh the page!