Tier VI tank destroyer made in U.S.A.
Development started in 1942. In April 1943 the General Motors company produced the first prototypes. One of a few American tank destroyers manufactured on its original chassis, not on a tank chassis. The tank destroyer became the fastest armored vehicle, of this type, of World War II. A total of 2,507 vehicles were produced from July 1943 through October 1944. Tankpedia specs »
V2 Equipment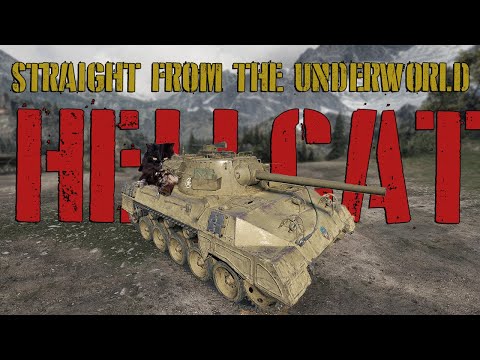 Battles with M18 Hellcat
563 battles
339 wins
60.21% win ratio
Achievements
21
29
1
1
9
Marks of Mastery expectation values
EU
RU
NA
ASIA
433
438
417
455
679
684
650
715
940
947
905
978
1,181
1,183
1,139
1,199
*Numbers are total experience points earned in a battle.
skill4ltu Index
Loading...
This may take a few seconds, depending on your connection speed. Thank you!
To see MoE Data, please rotate your phone to landscape mode and refresh the page!