Tier VIII tank destroyer made in U.S.A.
Early prototype of a heavy tank designed for breaking through fortifications of the German Siegfried Line. Existed only in blueprints, prepared under the program for developing heavy vehicles that was initiated in September 1943. Tankpedia specs »
V2 Equipment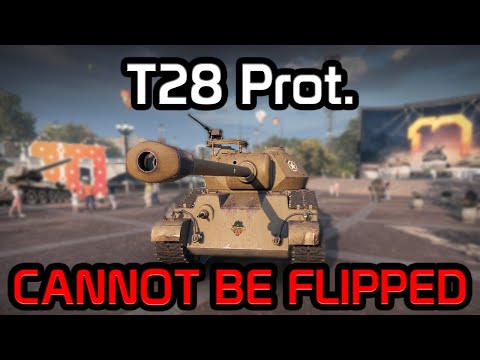 Battles with T28 Prototype
614 battles
366 wins
59.61% win ratio
Achievements
8
50
1
2
Marks of Mastery expectation values
EU
RU
NA
ASIA
520
524
524
538
742
742
748
748
980
974
988
962
1,202
1,195
1,195
1,158
*Numbers are total experience points earned in a battle.
skill4ltu Index
Loading...
This may take a few seconds, depending on your connection speed. Thank you!
To see MoE Data, please rotate your phone to landscape mode and refresh the page!